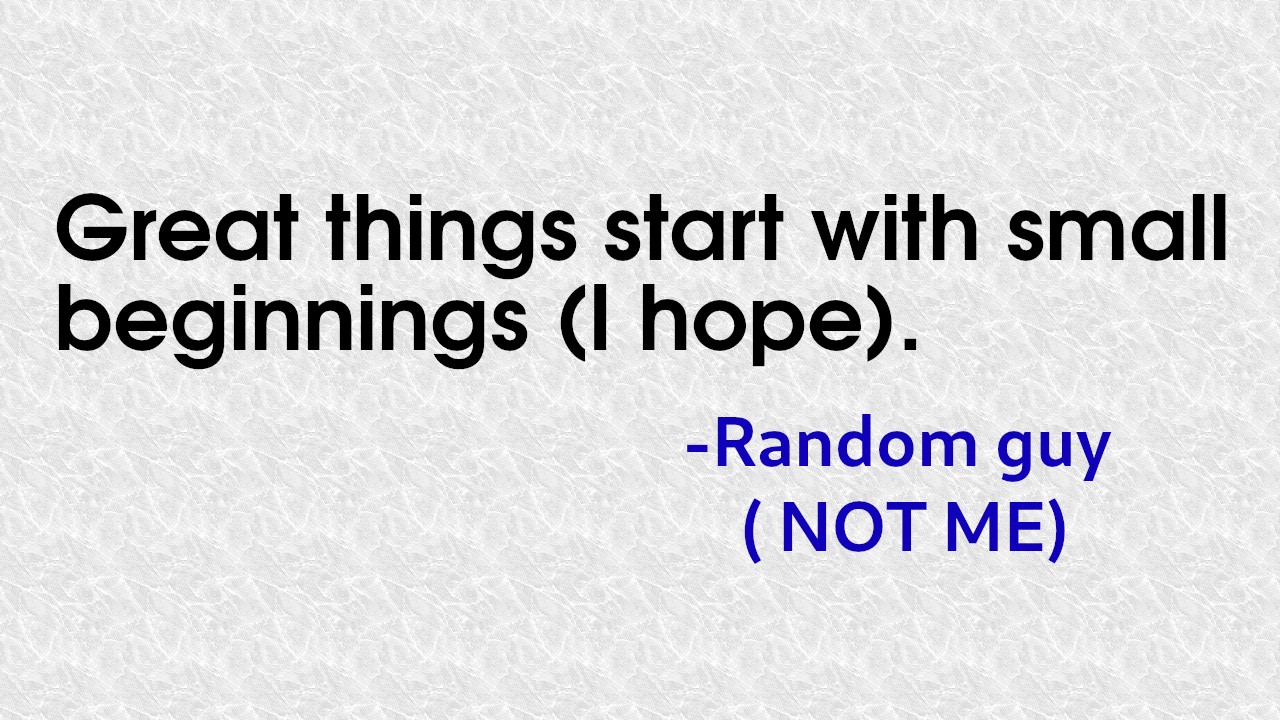 Hello there And Welcome to My Humble Blog's First Post
Great things start with small beginnings

Didn't look it up… Sorry :p
This my first Blog post since a long time ago.. I Once Created a few blogs but i didn't manage to continue, But i hope this time i will (Maybe).
A week ago i started programing My OWN Blog with PHP (The most used web programming language), But that didn't work out very well.
So, I decided to start small and use WordPress And I hope it was a good choice.
Edit: I can't believe someone liked my post after 5 minutes of publishing. Thank you very much you made my day
My best wishes,
~ViloDium