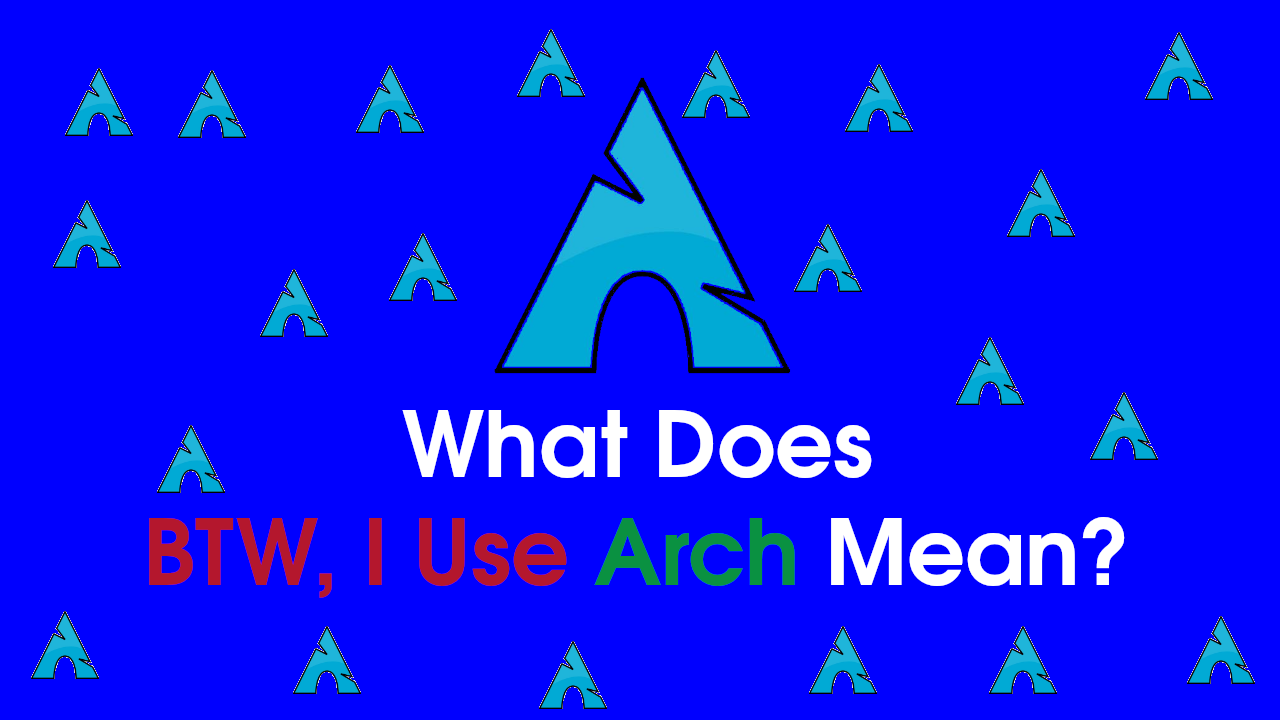 I think you have heard this meme a lot, And now you want to know what it means?! Here it is.

This is only my opinion, yours could be different
After installing Linux and reading memes about it, You probably came across this one
BTW, I Use Arch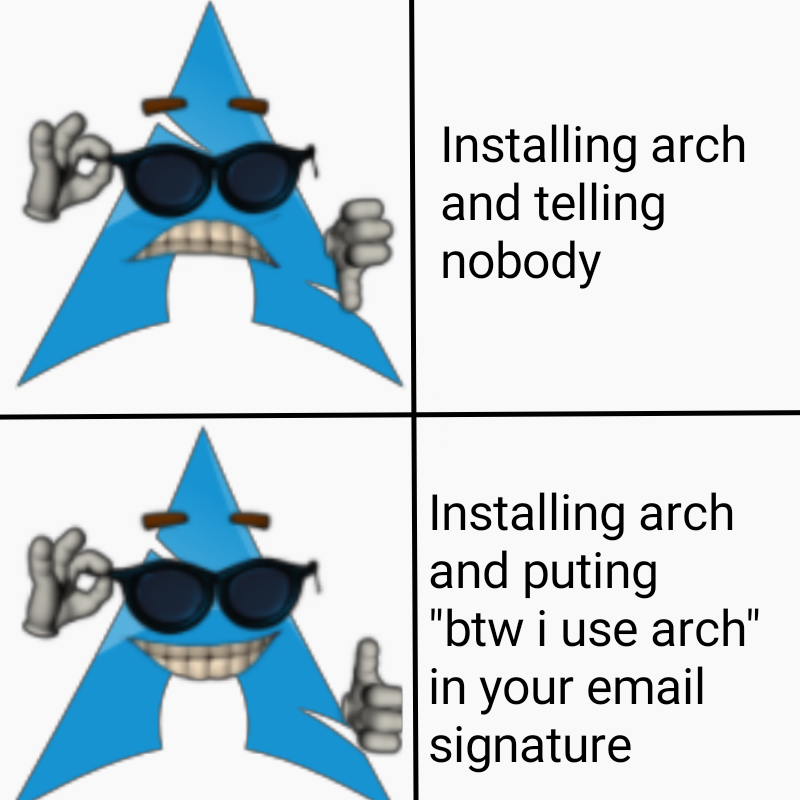 And maybe even heard It a lot…
Firstly, ARE YOU SERIOUSLY ASKING THIS QUESTION?!!!
So everyone now thinks BTW is an Arch Linux Thing, Didn't anyone think that it would mean
By The Way
Really? That makes me mad.
But What if you installed Arch Linux, Should You say BTW I Use arch?!
NO, NO, NO, And NO
It makes people think that Arch Linux is Just A Meme, Or Worst: Makes people afraid of using it
If You Use it do yourself a favor and STOP DOING IT
IF You haven't used Arch Linux Before:
I recommend you to try it, Once I was like you all afraid to try it, But when I did I failed twice and almost bricked my computer Until I finally got it just right
And I Learned so much about how things work
so don't be afraid
And as my friend once said:
See you later

My friend
Edit: Thanks for all who liked this post
~ViloDium